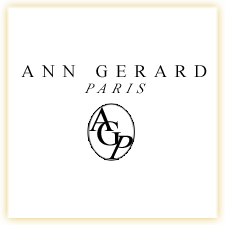 Ann Gerard has been creating delicate, stylized jewels of the highest quality since 1994. The brand attracted prestigious jewelers in France and Japan. It was only natural that this exquisite taste in fine jewelry extend to the creation of a…secret adornment.
"Perfume is the mirror of our emotions, the most mysterious of jewels. It speaks to us silently…a secret adornment."
In 2010, Ann Gerard teamed up with Bertrand Duchaufour, acknowledged as one of the best perfumers of his generation, to create the Ann Gerard fragrance line. He created the first four fragrances of the collection by sculpting his materials to display their facets, radiance and transparency, fashioning fragrances that translated Ann Gerard's vision – Uncompromising compositions in the noblest materials:
an innovative, timeless line.
Bertrand was trained in Grasse and is a independent perfumer. He believes the alchemy of a fragrance can be summed up by two or three rules from which he never swerves:
"trying to express the most beautiful accord with the most beautiful volume. This winning combination is what makes a perfume original, diffusive and long-lasting, the three keys of a successful fragrance"
Ann Gerard
was last modified:
May 18th, 2017
by